The brainchild of Lance Armstrong, Mellow Johnny's Bike Shop opened in 2008 in downtown Austin's historic warehouse district. From day one we've served as a riders' destination and a place of social gathering. The shop's urban setting, near the epicenter of Austin's burgeoning bicycle lane network and adjacent to the Shoal Creek trail is based on our commitment to and belief in cycling as viable transportation, as well as riding for fun and fitness.
In the fall of 2023 the shop moved to its new home at the north end of the Pfluger Pedestrian Bridge along the Butler Trail along Lady Bird Lake. This new location is at the very center of the city and brings us even closer to our mission to serve as the city's cycling hub. The look and feel of the new space is different, but the goal remains the same, help others find joy in riding.
To further cycling's growth in Austin we support local groups and initiatives that increase local ridership. Be it Safe Streets Austin's push for new cycling infrastructure or sponsoring Austin's oldest cycling club Violet Crown, working with like-minded groups that spread the joy of cycling is part of who we are.
We want to be your bike shop. With gear for every type of rider, from kids just getting started to experienced cyclists of all stripes, our entire inventory was curated with one goal: to make you love riding your bike. And our award-winning service department is committed to keeping you rolling—with most repair work done in 24 hours.
From bike purchase to next bike adventure, we'll make sure you have what you need to make the most of every ride.
Satisfaction. Guaranteed.
Buy a bike from us and if it's not right, in any way, bring it back within 90 days and we'l make it right. Don't like the color? Thought you were a roadie but want trails instead? Realize a cruiser is more your style? We want you to love your bike. So call a do-over if you and your new bike don't quite hit it off.

Peace of mind with our low price guarantee.
We guarantee the best price on every bike. If you find your bike on sale elsewhere we'll meet or beat that advertised lower price.
Keep your new bike new with free brake and derailleur adjustments for life.
When you buy a bike from us derailleur and brake adjustments are free for life for the original owner. How's that for service?

More riding, less waiting with our 24-hour repair service.
We know the frustration of waiting for repair work to be completed. So we strive to have most repairs done within 24 hours.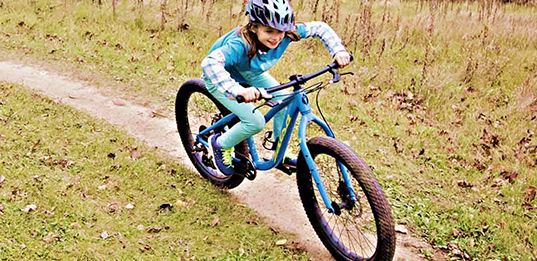 Fewer growing pains. Get 50% trade in credit for your outgrown kid's bike!
It's bittersweet to watch your little one grow out of a perfectly good bike. So when you buy a kid's bike at Mellow Johnny's you get the peace of mind knowing that you'll get 50% of your purchase price towards your child's next bike. As long as you trade up within two years of the original purchase to a bike that's a 24" wheeled bike or smaller, you're set.
Trade up credit must be used towards a new bike of equal or greater value. The trade up program cannot be combined with other offers or promotions, is valid for the original purchaser only, and unfortunately there are no credits given for any sweet custom modifications or accessories. Bikes must be in riding condition. Any repairs required will be deducted from the credit amount.
SIGN UP TO GET THE LATEST ON SALES, EVENTS + MORE