Our regular rides offer something for nearly everyone. Whether it's a casual ride, an early morning spin, a Friday afternoon loop, or a long weekend group ride, we have you covered. Each is led by knowledgeable and personable volunteers. General ride expectations: helmets are required. Bikes should be in good working condition. Bring hydration and ride nutrition and items need to repair a puncture. No headphone/radios, please. Please no riding in aero bars, real or invisible, while in the group. And please, no supertucks either.
Shop hours are 10 am to 6 pm weekdays and 10 am to 5 pm weekends. There is no bike shop access before 10 am. Please plan accordingly. We encourage you to ride to the ride.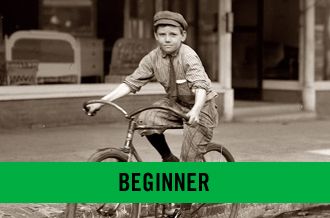 Scout-a-Route
Saturdays, 9:00 am
15-30 miles. 12-16 mph. No drop.
The Scout-A-Route is perfect for new riders and folks looking for a casual spin. Usually the ride splits into two groups, one averages roughly 14-16 mph for 20-30 miles, the other averages about 12 mph for 15-25 miles. Leave your heart rate monitor at home and bring some cash for the occasional refreshment stop and enjoy.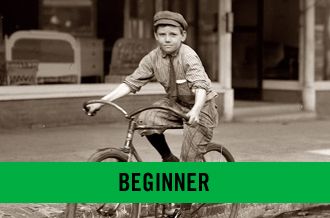 Violet Cruise
Saturdays, 8:00 am
~2 Hours or 25 miles, 15-16mph
Perfect for those new to group rides. Riders should be comfortable changing a puncture. Routes vary and ride is no-drop. Meant to provide some steady miles for those not yet ready for The Bagel Ride, the Violet Crown Sunday Ride, and former racers who are done riding fast and like a conversational pace. :)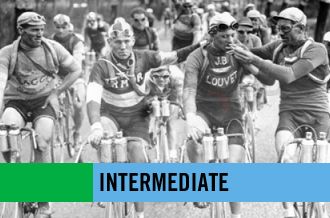 Mid-Century Ride
1st & 3rd Sundays each month, 8:00 am
30-40 miles, 14-16 mph
For intermediate riders of a certain age or anyone wanting a good recovery ride. Average speed is about 15 mph, but faster/slower depending on terrain. Not technically a no-drop, we try to stay together and regroup at major intersections and for mechanicals. Follow @mjmid100 on Instagram for updates and routes.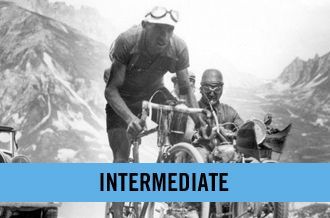 Friday Truancy Ride
Fridays, 2:30 pm
30 miles. 17-18 mph.
Leave work early and start your weekend right with a Friday afternoon ride. The Truancy Ride rolls through neighborhoods and along official bike routes and includes a few hills and some optional sprints. Riders should have experience riding in groups and be able to change a puncture and address minor mechanical issues.
T&T Violet Crown Ride
Tuesdays & Thursdays, 7:00 am
2 hours. 16-18 mph.
T&T is led by Violet Crown and departs every Tuesday and Thursday morning at 7:00 am for 2 hours of steady riding at 16-18 mph with a couple of sprint points. Riders should have experience riding in groups and be able to change a puncture. Routes vary and are meant to provide some steady tempo training hours.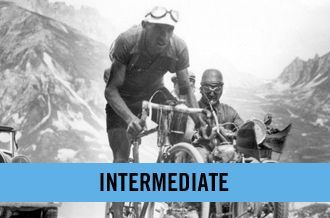 Sunday Violet Crown Ride
Sundays, 8:15 am
50-60 miles. 16-18 mph
One of Austin's oldest rides meeting every Sunday for over 30 years! Recommended for intermediate and advanced riders. Riders should understand group riding etiquette and expect a social but brisk 2x2 ride with a stop or two. "No drop" but be prepared to handle your own mechanicals and ride at the advertised pace.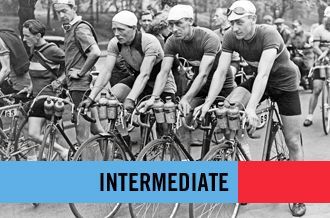 Middle of the Road Ride (MOTR)
Saturdays, 8:00 am
40-45 miles. 16-18 mph.
Great for intermediate riders this co-ed ride typically rolls steady when leaving and coming back into town with several "hot spots" when the roads open up. Overall average speed is typically 16-18 mph but higher when on flats and lower when climbing/in-town. Regroups at major intersections, after hot spots, and for mechanicals.
Looking to be a part of something? We support some of Austin's best cycling clubs and teams.
Our mission is to help people realize the independence and joy of riding a bike. One way we do that is supporting folks who spread that message. The clubs and teams we partner with do more than race. They are growing ridership locally though mentoring new riders, teaching kids to ride, and serving as cycling ambassadors. Most of the riders in these clubs ride for fun, commute by bike, and simply love cycling--just like us. And sure, they race sometimes. Learn more about each of our partner clubs and teams here.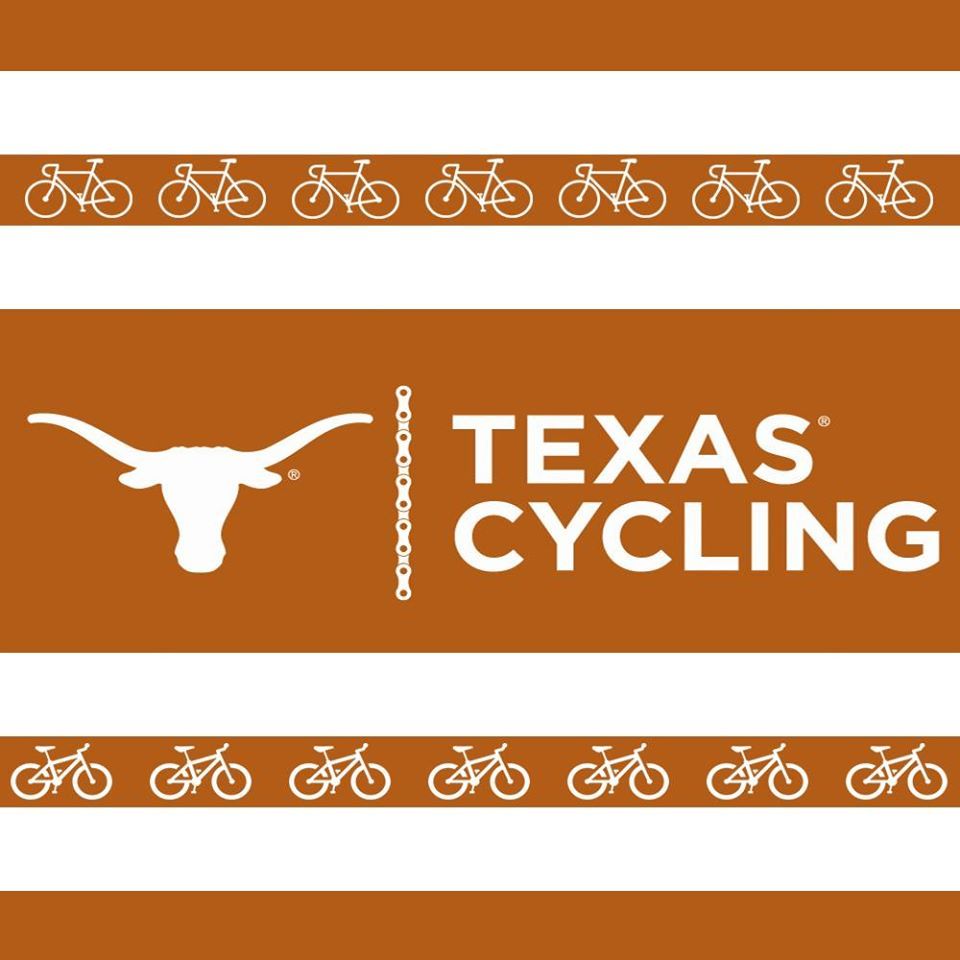 Texas Cycling
Texas Cycling is primarily a social cycling organization. They have regular rides from campus, beginner rides in the fall semester, and participate in other Austin-area rides.
Texas Cycling also races, participating in the South Central Collegiate Cycling Conference (SCCCC) under USA Cycling (USAC) in organized road, mountain bike, cyclocross, and track races. Consistently a top team in the conference, members go to national championships yearly.
Texas Cycling's goal is to promote cycling for everyone. They strives to establish a positive and fulfilling atmosphere to promote cycling for the entirety of the UT campus and beyond.

Violet Crown
The Violet Crown Sports Association is a club for cyclists of all ages, types, and abilities and open to anyone who wishes to join. Formally established in 1981, Violet Crown is the oldest and largest club in Austin and one of the oldest and largest in Texas.
The Violet Crown is a USA Cycling registered club and is under the purview of the Texas Bicycle Racing Association. Violet Crown holds a registered trademark on its name issued by the U.S Patent and Trademark Office for cycling-related endeavors and is registered with the Texas Secretary of State and the U.S. Internal Revenue Service as a 501c(4) charitable organization.
SIGN UP TO GET THE LATEST ON SALES, EVENTS + MORE