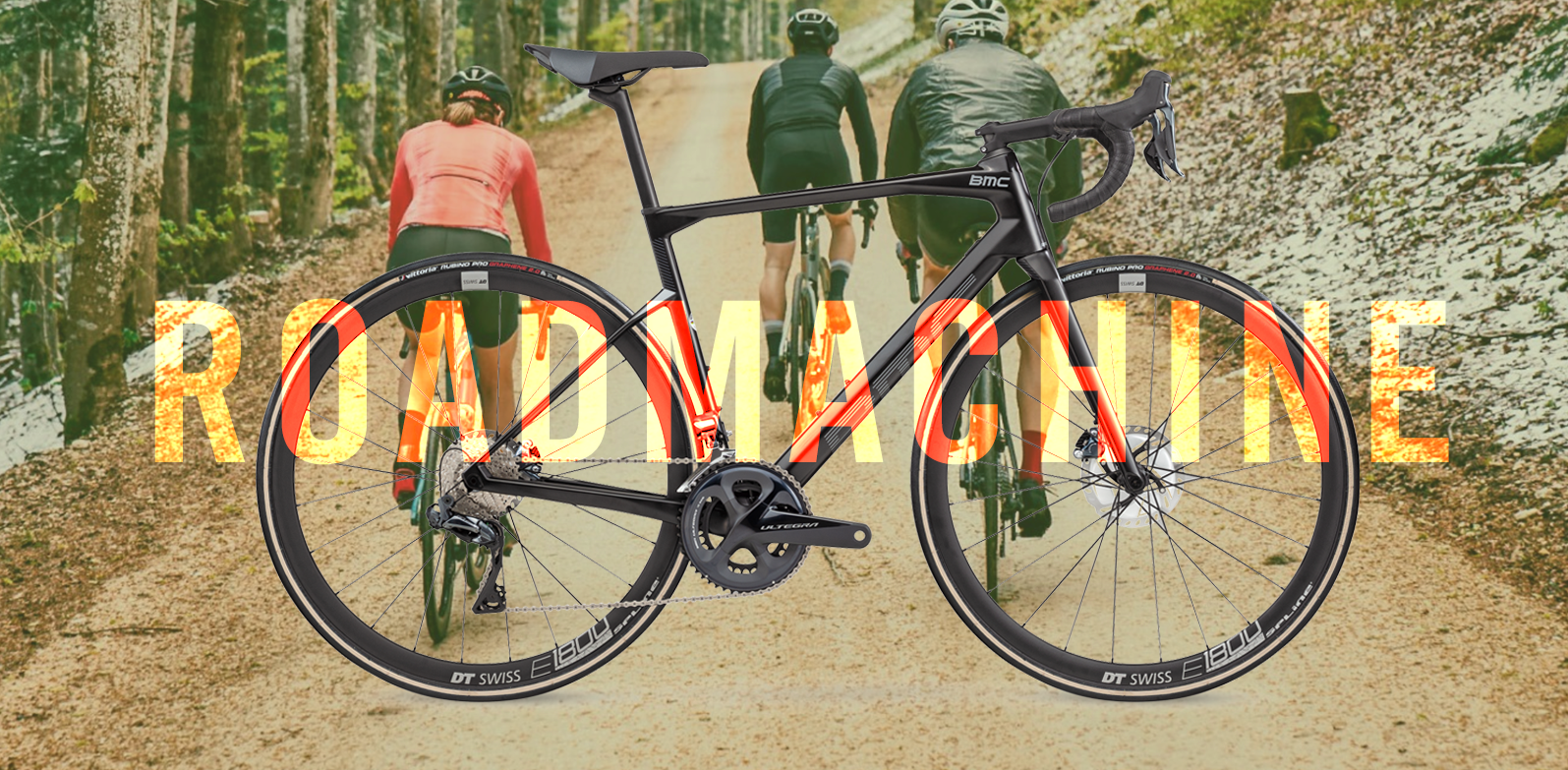 The New BMC Roadmachine
The culmination of speed, comfort, and style
The one-bike collection. Re-imagined.
Designating the new Roadmachine as the "One-Bike Collection" is a bold claim. Yet, after completely redesigning the bike to maximize compliance, handling, acceleration, and fit options, you'll see why it's a statement BMC proudly stands behind. To create the most comfortable, lightest, and fastest Roadmachine to date, the TCC Endurance-tuned carbon frame and fork tube shapes and layups were tuned to optimize comfort, while simultaneously increasing the bike's overall stiffness for swift acceleration and precise handling. Additionally, the all-new frame boosts the Roadmachine's renowned road-smoothing compliance by a staggering 25-percent, giving endurance riders a bike that is both forgiving and fast.
NEW ROADMACHINE FEATURES
LIGHTWEIGHT 895G FRAME BMC's TCC Endurance frame construction allows us to use asymmetric, over sized tube shapes in conjunction with advanced carbon laminates to achieve endurance-specific stiffness, weight, and compliance goals.
25% MORE VERTICALLY COMPLIANT The new Endurance-tuned carbon layup improves lateral stiffness without compromising vertical compliance by lowering and reshaping the frame's seatstays. The frame, Endurance-tuned carbon fork and D-Shaped seatpost work in unison for ultimate compliance and efficiency.
PERFECT FIT FOR EVERY RIDER ICS stems are now offered in 10 sizes, plus a more linear stack and reach progression.
33MM TIRE CLEARANCE Ample tire clearance for versatility on varying road surfaces.
20% MORE TORSIONAL STIFFNESS For precise handling, BMC's optimized torsional stiffness with our ACE Technology to refine the carbon tube shapes and laminate.
INCREASED BOTTOM BRACKET STIFFNESS Optimized TCC Endurance carbon layup and refined bottom bracket shell for efficient climbing and swift acceleration.
There are seven Roadmachine models to choose from, between the two Roadmachine designations. Roadmachine 01 start with the $7,299 Roadmachine 01 Four spec'd with Shimano's Ultegra Di2, and goes up to the Roadmachine 01 One, featuring SRAM's Red eTap AXS for $10,9999. The Roadmachine 02 line-up runs from the Roadmachine 02 One with Shimano Ultegra Di2 for $4,999 to the Roadmachine 02 Three for $3,199 with Shimano's 105 kit.
ROADMACHINE 01 - How every bike should ride.
The Roadmachine 01's Premium Carbon frame has been refined with BMC's Integrated Cockpit System, as well as their compliance-enhancing TCC Endurance technologies where it counts. One bike to do it all: ride fast, ride far, on smooth pavement or rough back roads–this is the high performance all-arounder of BMC's road collection.
ROADMACHINE 02 - Uncompromised speed and all-day comfort.
Sharing many of the same technologies as the Roadmachine 01, the Roadmachine 02 features Tuned Compliance Technology in the seatstays, fork, and seatpost for a bike that is capable of the most legendary days of riding in comfort.
BMC Roadmachine 02 One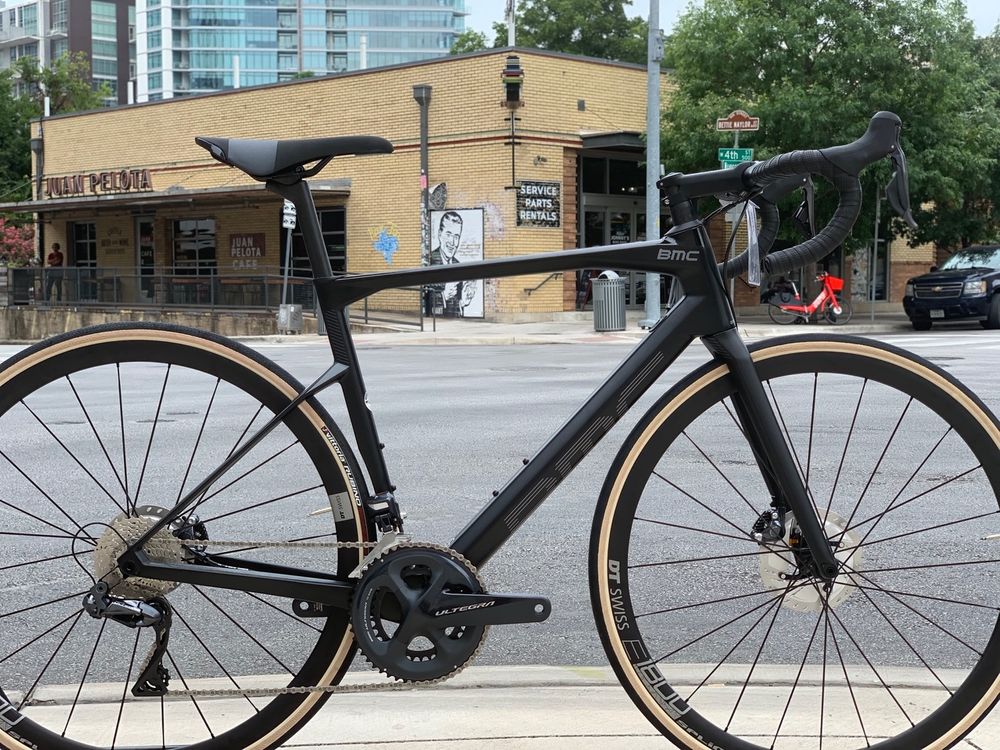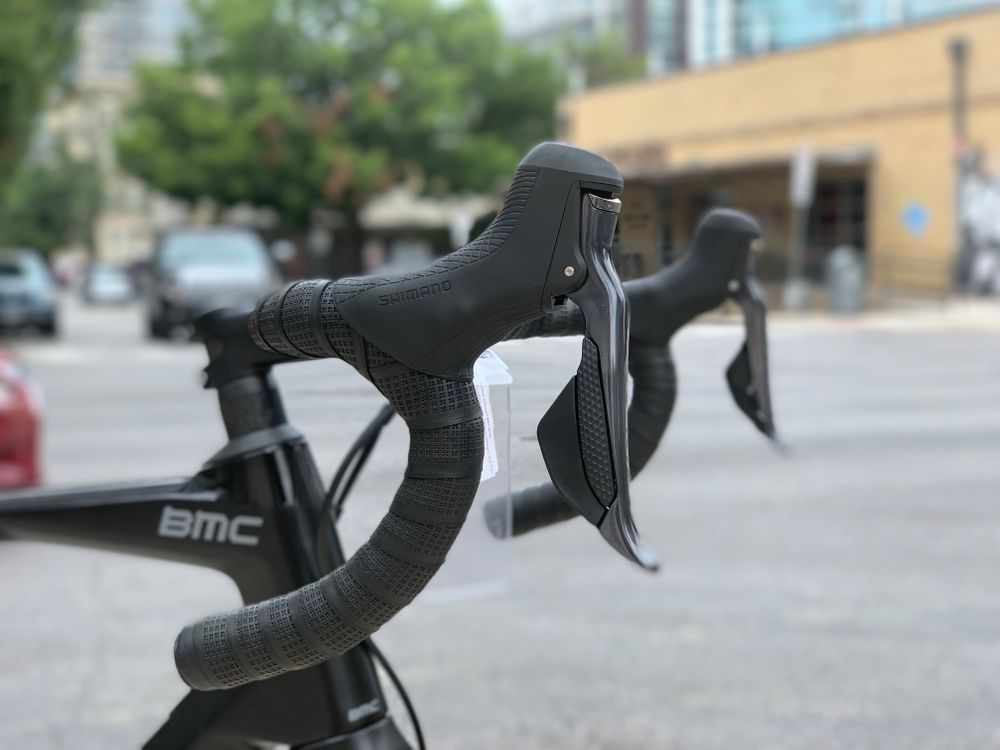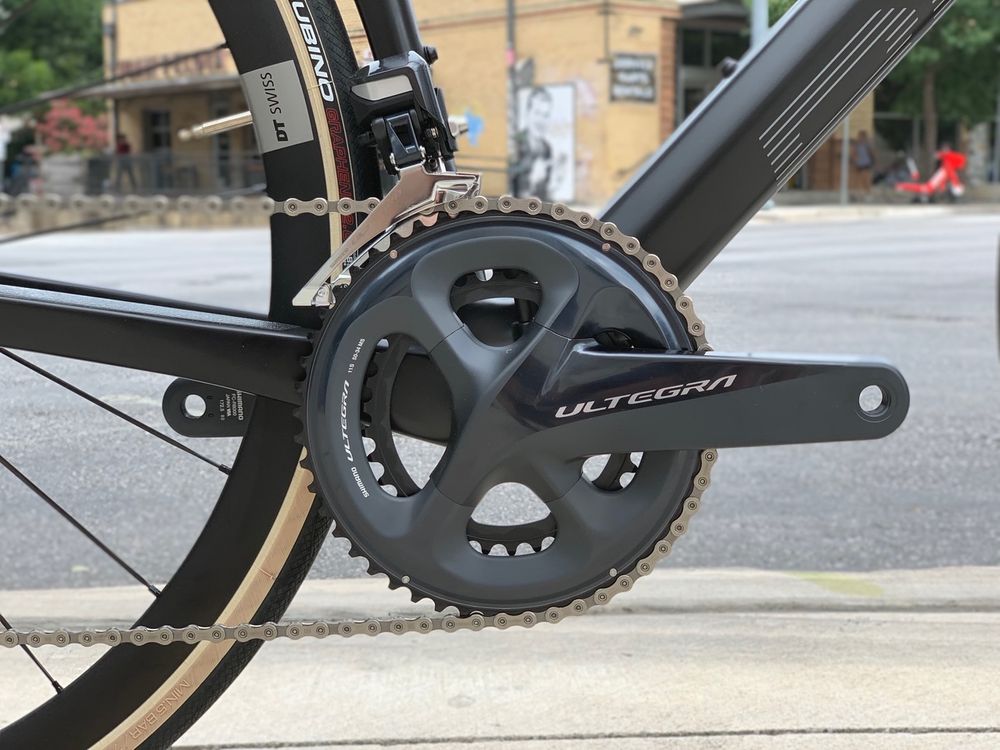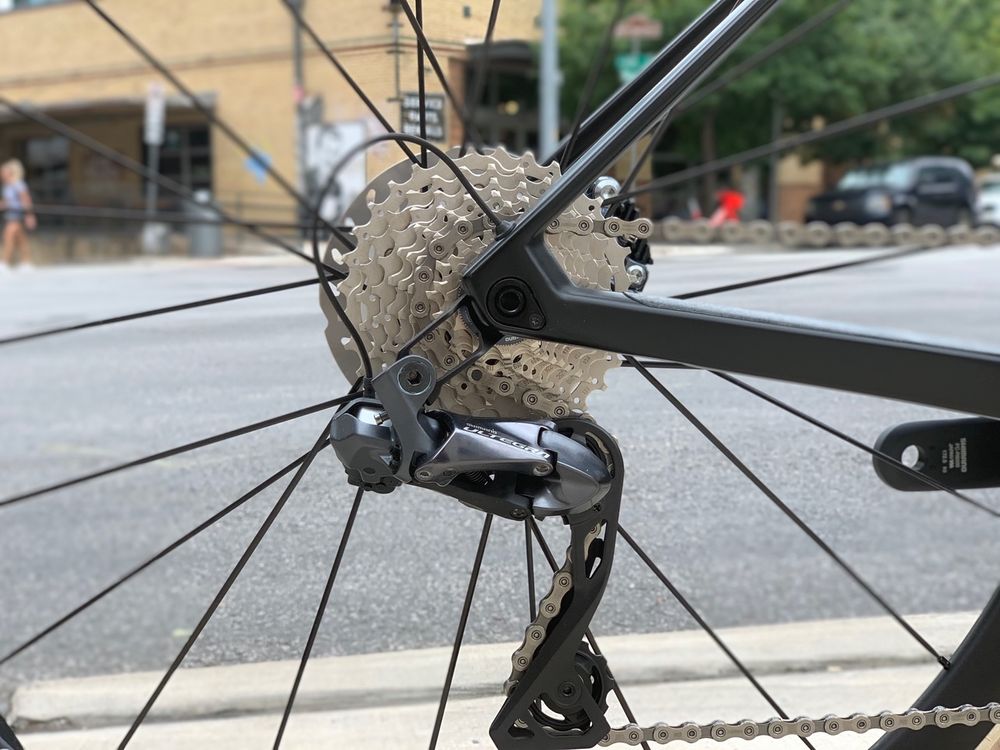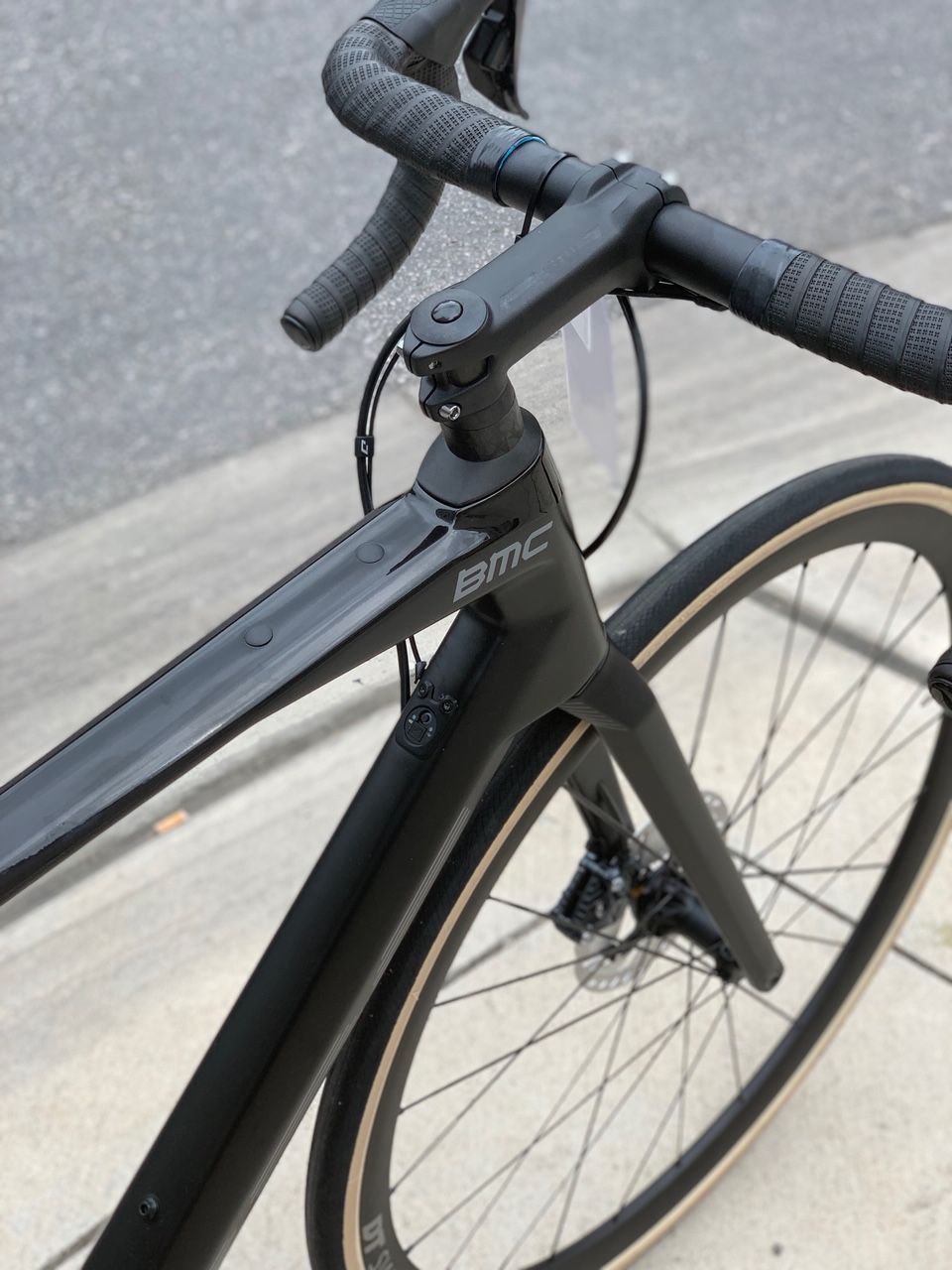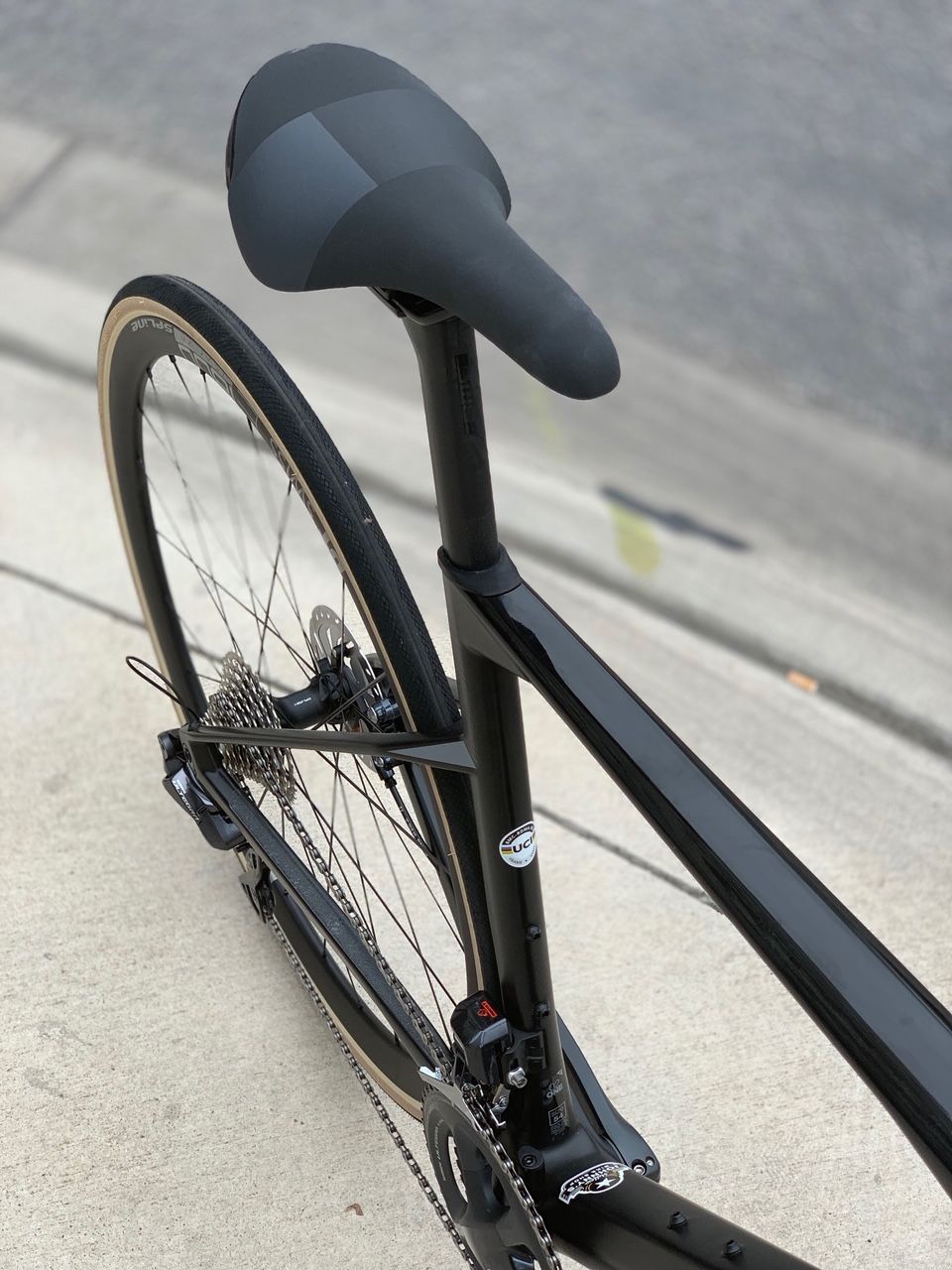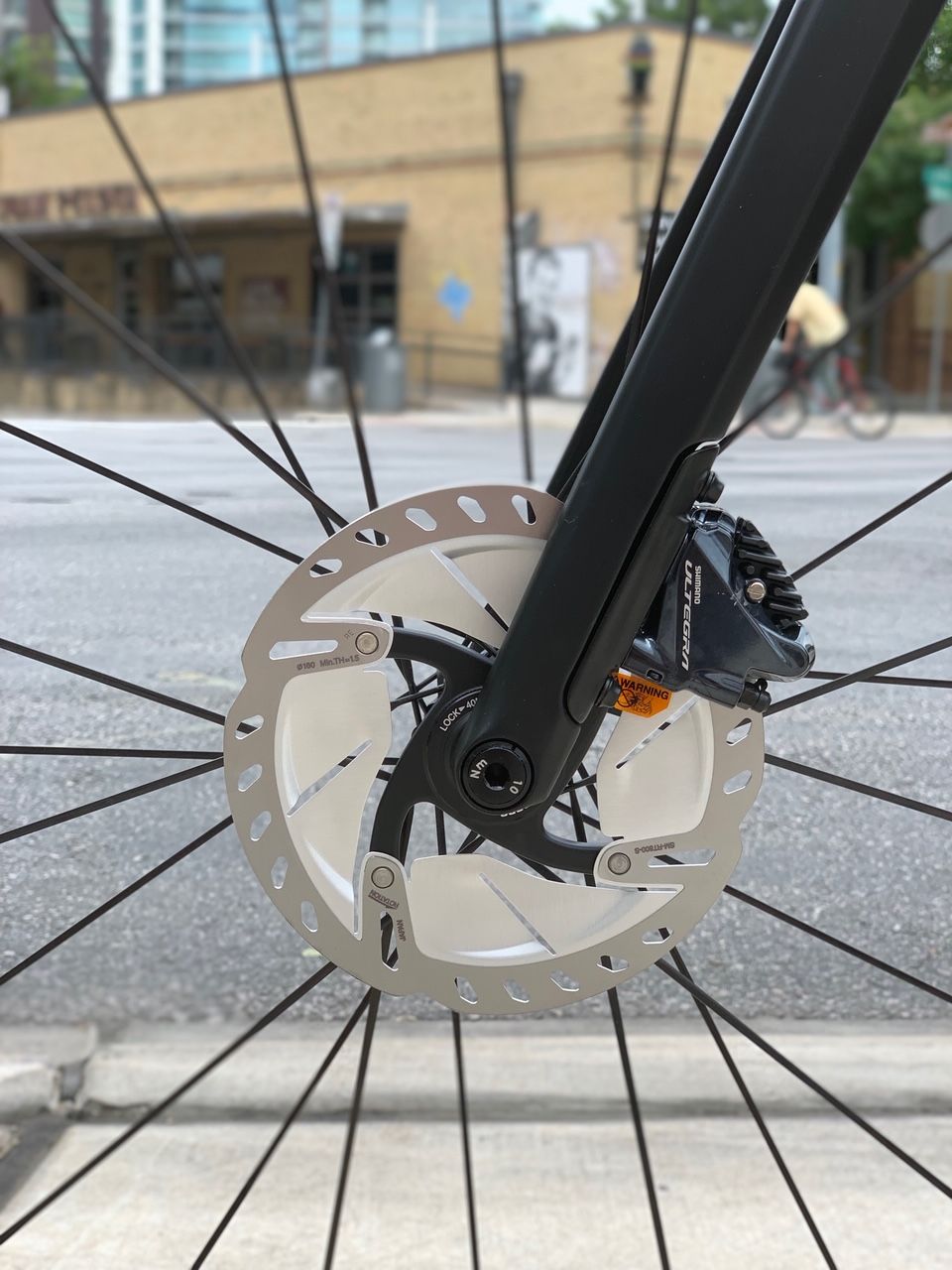 All-New BMC Roadmachine: The "One-Bike Collection" – Re-imagined
SIGN UP TO GET THE LATEST ON SALES, EVENTS + MORE