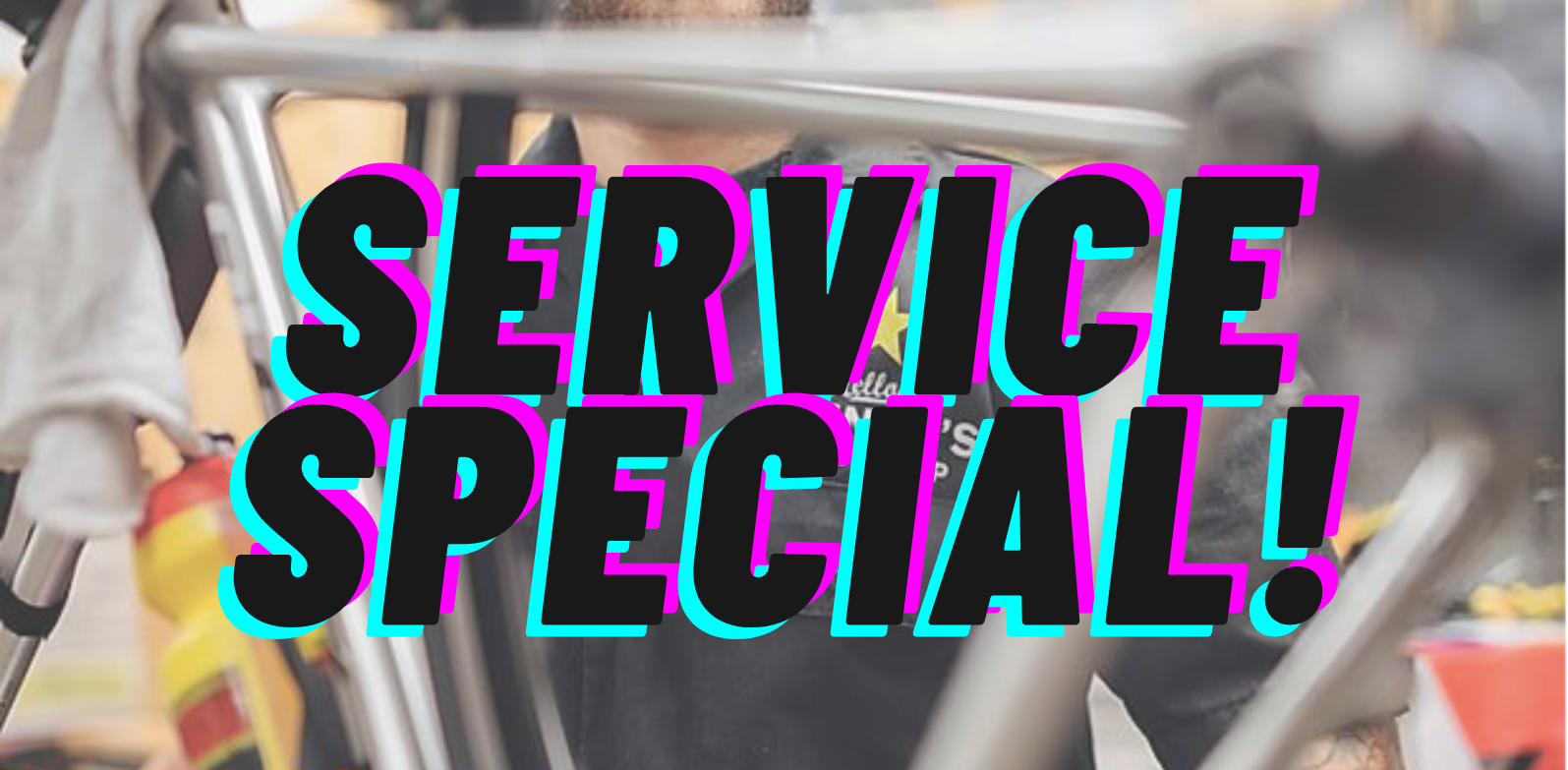 Save On Service For Your Trusty Bike
Save on tune-ups and overhauls and be ready to ride.
Save 25% on all tune-ups and overhauls PLUS save 20% on all parts when you schedule your overhaul!
Tune-ups include shifting and braking adjustments for crisp gear changes and solid brake performance, a spot truing of your wheels, and a torque check of all bolts. Overhauls are a complete frame-up rebuild of your bike with new fluids/cables and bearings. Get that new bike feeling again! The service special pricing of 25% off includes suspension work too!
Get your service work scheduled today since the service special won't last long!
Have questions? Give the service department a call today!
SIGN UP TO GET THE LATEST ON SALES, EVENTS + MORE