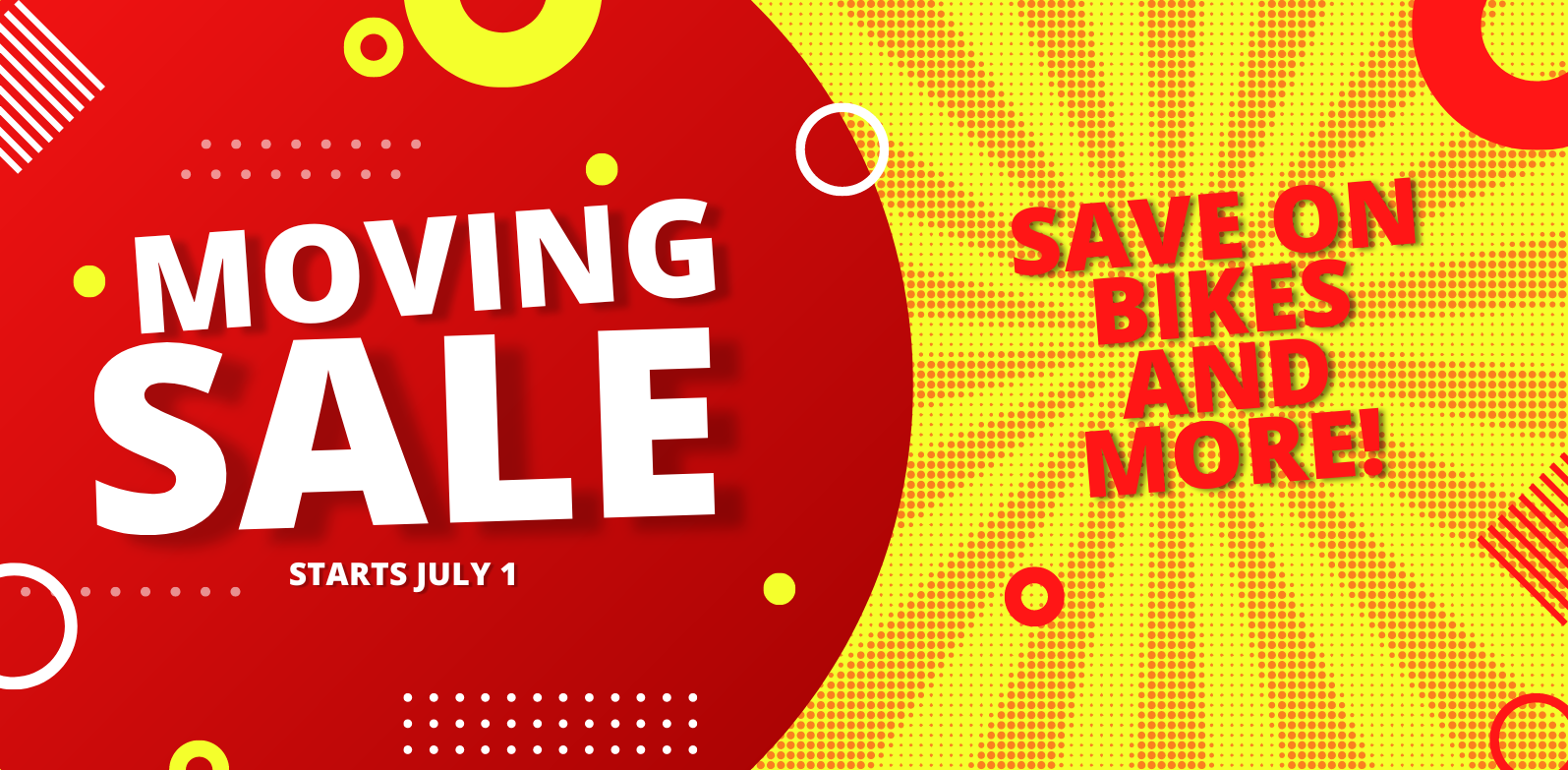 MJ's Moving Sale Ends 8/6
It's your last week to save with the MJ's Moving Sale!
This summer is shaping up to be too hot to pack up EVERYTHING in the shop and move it to our new spot. So we're having a moving sale with our best prices ever on all in-stock new bikes, clothing, helmets, MJ's branded gear, sunglasses, and more!
Through August 6 save 10, 20, even 30% on bikes. Every bike is on sale. All accessories purchased with a new bike are also 20% off (normally 15%). All MJ's branded gear--kits, tees, gloves, socks, bottles, and more--all of it is 30% off. All clothing is 30-40% off. All sunglasses are 30% off. Car racks are 15% off. All helmets are 25% off. And all bags are 30% off.
Shop early for the best selection!
Sale prices are for in-store, in stock items only. No special orders. No combining offers or discounts. (For example, no Mellow Bucks on sale items, no club discounts.) Discounts applied at register.
SIGN UP TO GET THE LATEST ON SALES, EVENTS + MORE