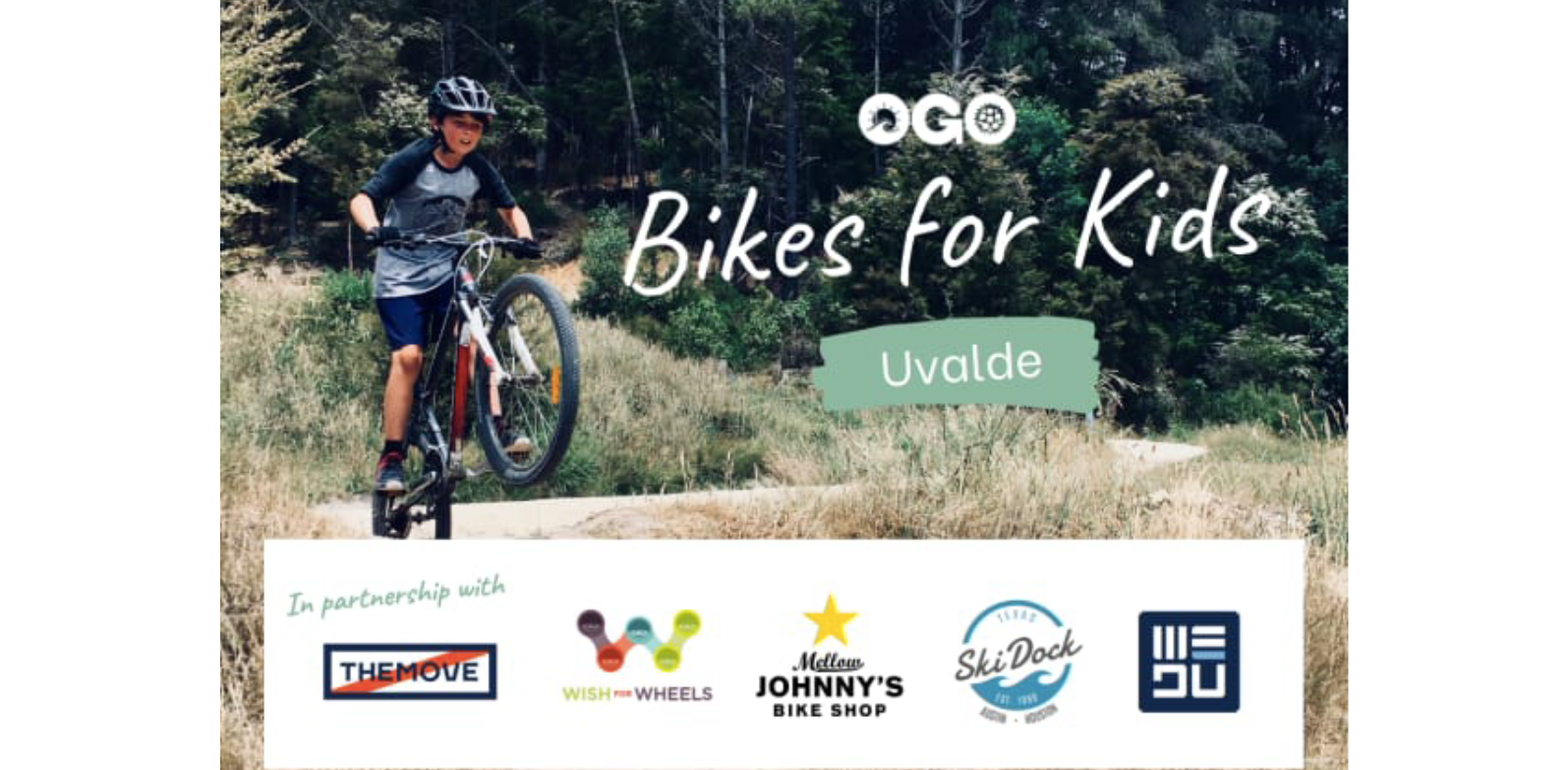 Bikes For Kids Uvalde Bike Building Party #1
Join us Friday for the first Bikes for Kids Uvalde Bike Building Party. Sponsored by our good friends at SRAM!
There's nothing better than a bike to help children Get Out, move, breathe, play and release — a great tool for positive mental, physical, and emotional wellness!
The children of Robb Elementary in Uvalde, Texas, will join Flores Elementary this fall, creating a total enrollment of 800 students. For Back to School days later this month we teamed up with WEDU, Ski Dock, Operation Get Out, and Wish for Wheels, and thanks to all of the VERY generous donors over the last month, we raised over $300,000 to get every child from Robb AND the children they will be joining at Flores Elementary school a new bike from our friends at GT Bikes!
The bikes are here and it's time to get them built! Our first official bike building party is this Friday, August 5, at 4 pm at Ski Dock, located at 12234 N FM 620, Austin, TX 78750, and we'd love to have you join us!
We have 10 work stands, though they are not really required to assemble the bikes. We also have tools for your use and SRAM will keep us refreshed with drinks and more. Want to bring your own tools to use? Great! All you need is a set of metric hex wrenches or a three way hex key, a 15mm wrench or socket (for axle bolts), and snips to unpackage the bike. GT Bikes have helped us get 20" wheeled BMX bikes ensuring easy assembly!
Returning to school will not be an easy transition, but new bikes and helmets, and the ability to Get Out for a positive wellness impact will be something to help these children and the Uvalde community continue to move forward and heal.
Sign up below to join us at our first bike building party. Have a group that would like to do their own party? Reach out to info@mellowjohnnys.com and we'll help make that happen!
SIGN UP TO GET THE LATEST ON SALES, EVENTS + MORE