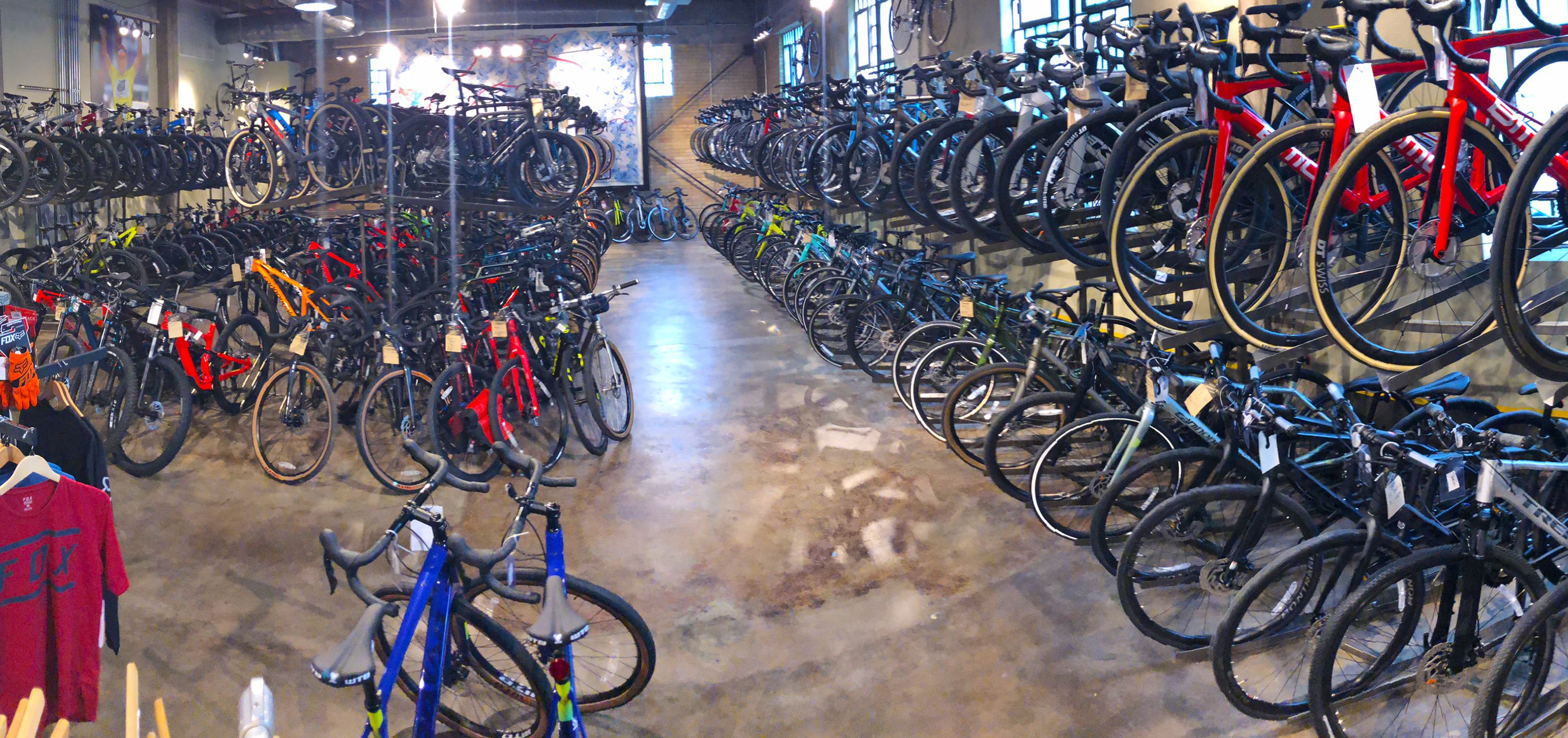 Bikes
Let's get you riding your dream bike.
With over 18,000 square feet of bicycles in house you can find your new bike here at Mellow Johnny's Bike Shop. Whether you're a roadie, trail rider, commuter, or a kid we have something for you and how you like to ride. And with our satisfaction guarantee and our low price guarantee you can buy without worry.
We carry the latest models from Trek, Cannondale, BMC, Salsa, Pinarello, Ibis, Electra, and Roll. Our inventory covers select models from each brand--the bikes that we ride and want to ride--and a wide range of prices. Whether it's a road bike, MTB, kid's bike, commuter, 'cross rig, or gravel bike, we have the right bike for you.
If custom bikes are more your style, check out the Moots line. Many of us here at the shop enjoy the custom fit of a handmade bike made-to-measure and finished just the way we want it. For folks that have specific fit needs, or those that simply want a unique ride, Moots is where it's at.
From custom builds to a child's first balance bike, each of our bicycles is backed not only by the manufacturer's warranty, but also our satisfaction guarantee and our outstanding service department. When you new bike isn't running like new, bring it in and we'll look it over. Basic brake and derailleur adjustments are free and can often be done while you wait. And even more complicated repairs can be done in 24 hours or less.
However you ride, Mellow Johnny's Bike Shop is your bike shop.