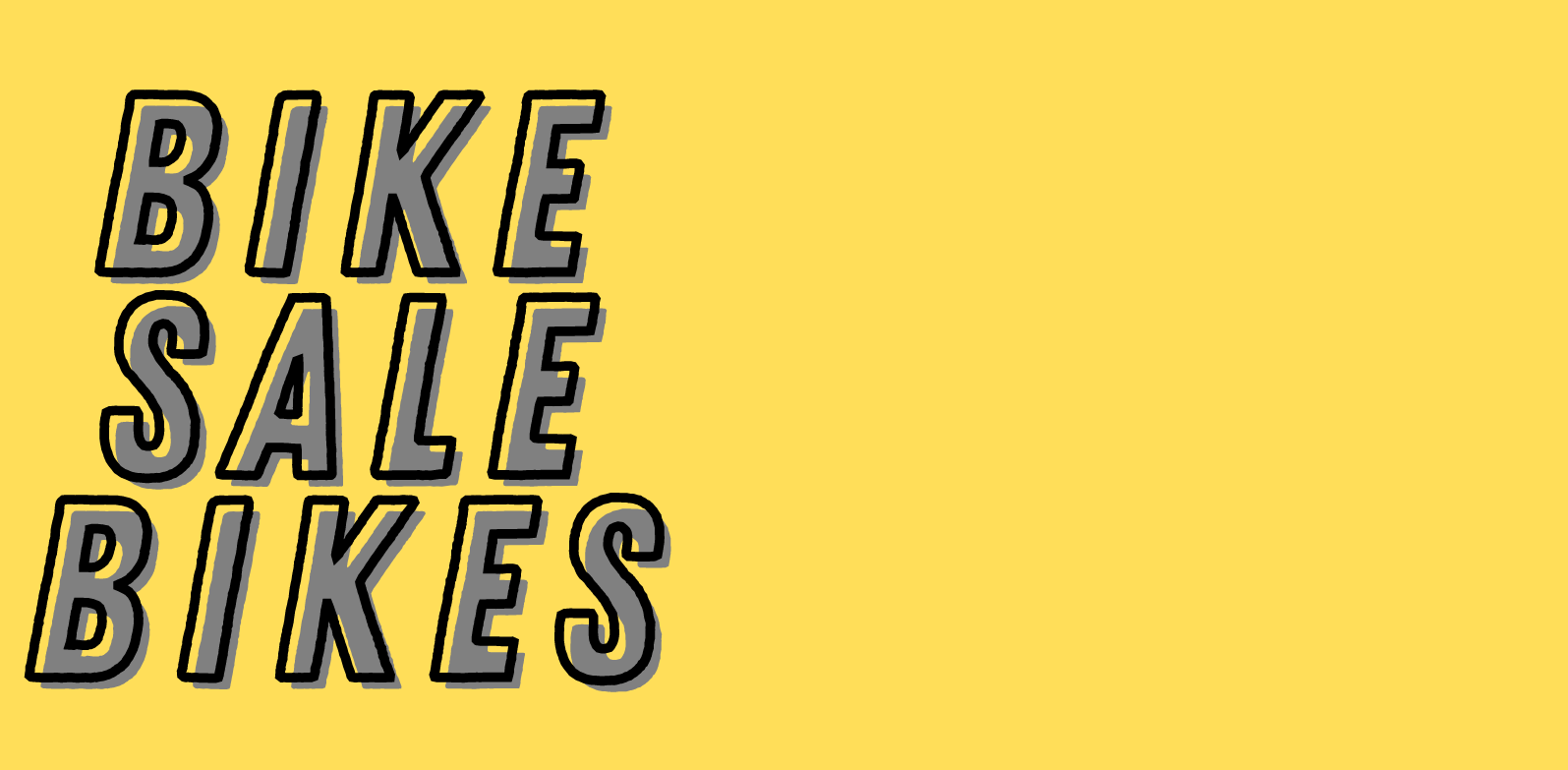 MORE BIKES ON SALE! PLUS NEW LOWER PRICES ON ALL SALE BIKES!
Every day folks ask "Are you having a moving sale?" and "Do you have any bikes on sale?" and "Can I see what you have on sale online?" Sometimes they ask all three. And the answer to each question is YES! Yes, we're moving and yes, bikes are still on sale!
Our move to our new spot down by the pedestrian bridge over Lady Bird Lake has been pushed to October in part to give us more time to sell some of our inventory, including bikes. So while our "official" Moving Sale ended last month, we still have a host of bikes on sale across every category, and every one of them has a new lower price!
Each Friday and Monday (best we can) we'll update the list of sale bikes (pdf link, below) with the make, model, size, and color of each, as well as the MSRP and the current sale price! To see the bikes or ask questions about specs, we encourage you to swing by the shop--still at 400 Nueces for now--or call the sales staff at 512-473-0222 or check the specs and colors out on each manufacturer's site.
We reserve the right to adjust errors and omissions on our Bike Sale Bikes list. Because we're human and sometimes we make mistakes. And since this is marginally analog, and folks buy bikes all the time, this list is as current as it reasonably can be given the previously mentioned planned publishing schedule. Want to know if something is still in stock? Again, give the sales team a call at 512-473-0222 or drop them a line at sales@mellowjohnnys.com. Or swing by. We'd love to see you! We're at the shop--at 400 Nueces-- weekdays 10 am to 6 pm and weekends 10 am to 5 pm.
Happy shopping and #rideyourbike
SIGN UP TO GET THE LATEST ON SALES, EVENTS + MORE